Living in Mason County, WV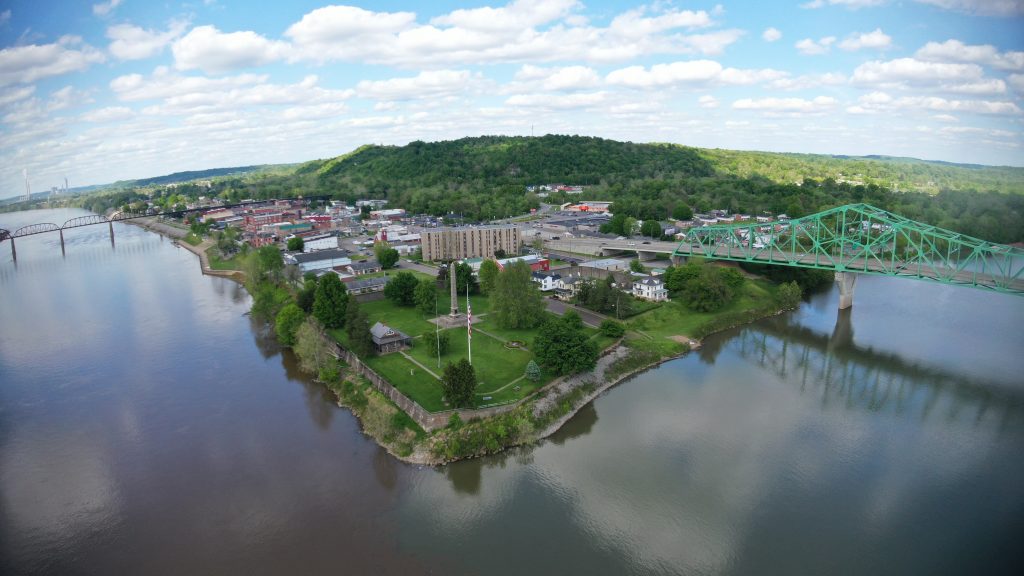 A place to call home. 
Mason County is one of the few places that has managed to fully embrace the future without abandoning its past or diluting its heritage. Although it is less of a "best-kept secret" than it was just a short time ago, it is living proof that a rewarding quality of life and a robust economic sector can coexist in perfect harmony.
A land of rolling hills and dense forests, Mason County is a paradise for those who love nature. Bird watching, camping, boating, hunting, fishing, hiking, and cycling are all in plentiful supply. Mason County is a game hunter's mecca. In fact, it's in the top three of all places to hunt in West Virginia. Deer, Rabbit, Squirrel, and other game are abundant.
While the Ohio River is one of the nation's most important economic waterways, it is also a home to outdoor recreation. Boating, kayaking, jet skiing, and river cruises take place throughout the year. Ample sportfishing opportunities are available and favorites include bass, walleye, sauger, catfish, and crappie.
The cost of living in Mason County is among the lowest in the nation. A low cost of living combined with high quality of life makes it a favorite for those who are relocating or retiring. Although Mason County is largely absent from the stresses and expenses of large urban centers, it is a thriving economic hub for many industries. 
Top Things to Do In Mason County, WV
Tu-Endie-Wei State Park
The site of the 1774 Battle of Point Pleasant between Virginia militiamen and Shawnee forces, Tu-Endie-Wei means "where the waters mingle." The 200-year-old Mansion House museum tells the story of the battle and frontier life, and the park provides beautiful views of the two rivers for picnics or evening strolls.
The World's Only Mothman Museum
In 1966, two couples saw a mysterious winged creature in the TNT Area north of Point Pleasant, followed by dozens more sightings over the next year. What really was it? What did they see? Find out at the World's Only Mothman Museum.
Krodel Park
The jewel of Point Pleasant's parks system, Krodel Park is home to a reconstruction of Fort Randolph, a 64-site campground, several picnic shelters, a playground, splash pad, walking trail, kayak rentals, and 22-acre lake stocked with trout, catfish, bass, bluegill, and crappie.
Cornstalk & McClintic WMAs
Over 16,000 acres in Mason County are set aside in these three wildlife management areas, providing residents & visitors with plenty of hunting, fishing, and outdoor recreation opportunities.
Point Pleasant River Museum
Dedicated to the history of the Ohio & Kanawha Rivers, the River Museum has exhibits featuring early transportation, steamboats, local shipyards, floods, the Silver Bridge Collapse, and native aquatic species.
The Gallery at 409
Home to several of Dutch artist Philippe Smit's works on loan from the Pitcairn Foundation, the Gallery exhibits and sells fine art, provides a space for local artists to create, and hosts several public workshops and classes throughout the year.
Hiking & Biking
Mason County holds plenty of opportunities to explore the outdoors, whether by foot or on wheels. The Letart Nature Trail and McClintic Bike Trail are two of our most scenic, and mountain bikers will find the gravel roads throughout Cornstalk WMA to be a challenging yet enjoyable ride.
West Virginia State Farm Museum
Located next to the Mason County Fairgrounds, the Farm Museum showcases West Virginia's agricultural past. Special exhibits include a working blacksmith shop, one-room schoolhouse, log church, several historic homes, and dozens of pieces of antique farming equipment.
Flatwater Recreation
Mason County has more flatwater than almost any county in West Virginia, 72 miles of the Ohio and Great Kanawha Rivers and 11 public access boat launches. Whether boating, canoeing, kayaking, or stand-up paddleboarding by yourself or with friends, there is so much waiting to be explored.
Main Street, Point Pleasant
Downtown Point Pleasant is home to an eclectic mix of locally owned small businesses, shops, restaurants, and professional and government services. It's also the location of many of Mason County's largest festivals, including the Mothman Festival, Sternwheel Regatta, Christmas on Main, and much more.